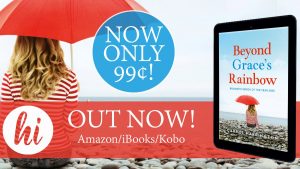 The book that started it all for me, my debut Beyond Grace's Rainbow, is part of the US Kindle sale, for only 99c.
If you would like to download your copy, you can do so here! 
To find out more about my multi-award winning bestseller (ahem boasty mcboasty!), head over to here. 
Stay warm everyone!
Carmel x