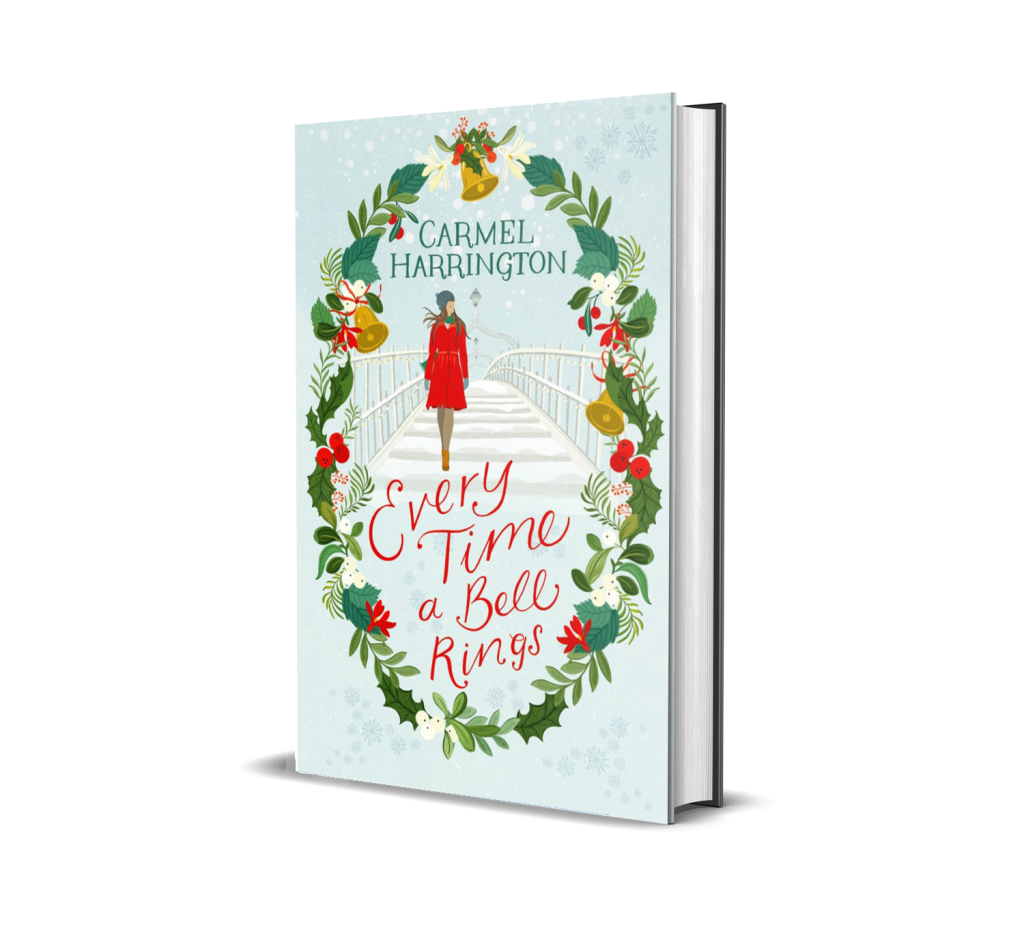 Quick Take
Magial drama – Romantic – Sentimental
A foster child who grows up to become a foster mum, questions the value of her life, looking back at the impact she's had on loved ones
Good to know
Theme's explored: Foster care, Angels, Christmas
Locations: Artane, Dublin
Key facts
Amazon, iBooks, Kobo Bestseller
Once Upon a Book Club USA Book Club PIck
UK/Ireland/USA/Canada/Australia/New Zealand (Harper Collins) 2015
Foreign Rights sold to Finland, Norway, Sweden, France, Germany and Hungary.

Inspired by the timeless tale of beloved Christmas movie, It's a Wonderful Life, Carmel Harrington's next book tells the story of Belle, a young woman and foster carer from Dublin who faces the hardest decision of her life this Christmas on The Ha'Penny Bridge.
But what happens to a Christmas wish when an angel is listening…
Will Belle realise, before it's too late, that her life is the most wonderful life of all?
Full of Irish charm, magic, and the warmth of the festive season this is an emotional, heartwarming story that will stay with you long after you've reached 'The End'.
Perfect for fans of Maeve Binchy, Cecelia Ahern & Jojo Moyes.
Watch an endorsement from It's A Wonderful Life actress, Karolyn Grimes
What Carmel Says
This book was inspired by the beloved Frank Capra movie It's A Wonderful Life, my all-time favourite Christmas movie. The movie has incredible themes to work with, dark and light – from love, family, friendship to utter despair and hopelessness. My story centres around Belle Bailey and is told in three parts. Each part focusses on an important time in Belle's life. Her childhood in foster care in the 1980's, finding love in 2005, then as a foster parent herself in 2015.
I believe that families come in different forms and I've explored this in all of my novels. Foster parents fill me with awe. I've often said it, because it's true – they are walking angels. It's an emotional tale, with some serious themes running through it, but ultimately, the message is that life is quite wonderful, for all of us, if only we can see the world through different eyes. It's also quite romantic too, with a beautiful love story at the heart of it.
Every Time A Bell Rings Book Launch