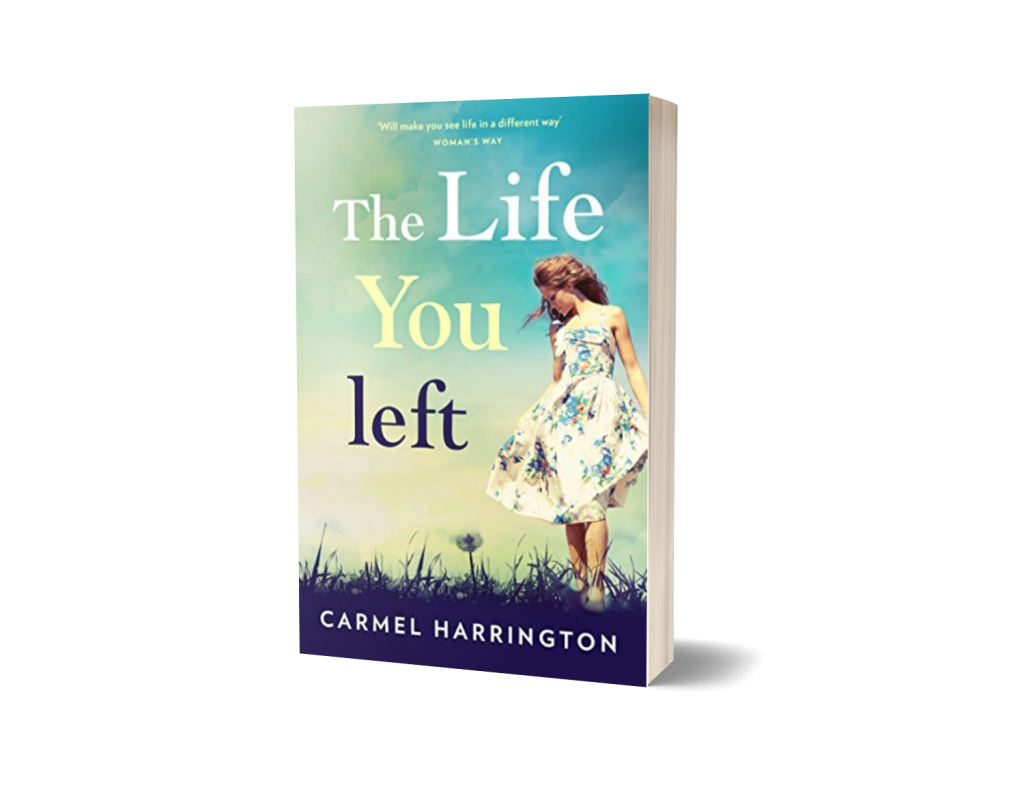 Quick Take
Suspenseful – Heartfelt – FeelGood
When a mother of three small children is abandoned by her husband, help and complications arrive from an unusual source – her guardian angel, Edward
Good to know
Themes explored: Infidelity, Angels, Murder Mystery
Locations: Wexford, Ireland
Key Facts
No. 1 Amazon, iBooks, Kobo
UK/Ireland/USA/Canada/New Zealand/Australia (Harper Collins) 2014
Foreign translation rights: Finland, Norway and Sweden

A gripping, emotional story that will make you laugh and cry
The life you lived. The life you loved. The life you left…
For fans of Jojo Moyes and Cecelia Ahern.
It started out like any other day for Sarah Lawler; getting the kids ready for school, making the pack lunches and juggling baby Ella's feeds.There was no way of knowing that her husband, Paul, would leave for work that morning and simply not come home.
Now the questions are piling up quicker than the unpaid bills and, unable to answer her children's questions about where their Daddy is, Sarah is getting desperate.
But it turns out she isn't quite as alone as she thought she was. When her beloved childhood friend, Edward, comes back into her life, Sarah thinks she's finally been thrown a lifeline.
There's just one problem with Edward: Sarah is the only person who can see him.
---
The Life You Left Book Trailer
What Carmel Says:
The Life You Left is set in a small fictitious coastal village called Ballyaislinn, in Co Wexford. This village is very like the one I live in, I even named the local pub, after our own – Freddies Bar! I wanted to write a story that pulled apart the smiling facade that we often show to the world, when inside we are in pain. I created Sarah, a psychic, who has a unique ability to scratch beneath the surface and see what's really going on behind closed doors. Her life is turned upside down by three events that happen in quick succession. Her husband is missing, a body is found washed up on her local beach and a childhood friend returns to her life – Edward. I love to throw as much trouble as I possibly can at my characters, to see how they cope. I've always believed that we only realise our true strength, when we are faced with our biggest adversity. I never quite know how a character is going to react, until things get desperate for them. There are plenty of twists in this story, that should keep the reader guessing up to the end. It is character driven and an emotive story, but I do try hard to ensure that humour is weaved throughout.