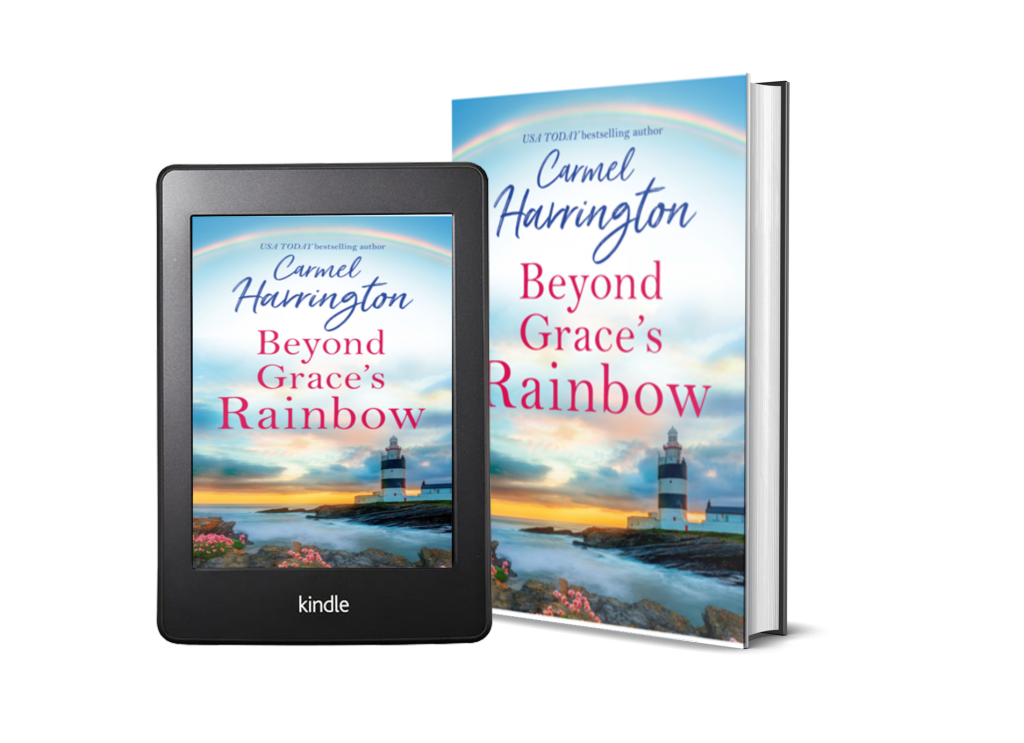 Quick Take
Romantic Tearjerker – Heartbreaking Twist – Life-Affirming
When a single mum finds out that she needs a bone marrow transplant, she embarks on a search for her unknown biological family, uncovering decades of secrets and lies
Key Facts
Romantic eBook of the Year 2013
Kindle Book of the Year 2013
No 1 iTunes, Kobo, Amazon bestseller
UK/Ireland/Australia/New Zealand/USA/Canada (Harper Collins) 2013
Foreign translation rights: Turkey and Brazil.
It will change how you look at rainbows forevermore
Beyond Grace's Rainbow is the deeply emotional and poignant story of young single mother Grace Devlin. When Grace is diagnosed with cancer her best chance of survival is to find a bone marrow transplant from a family member. Only Grace is adopted and her one previous attempt to connect with her birth mother resulted in bitter disappointment.
But with her young son, Jack, to think about, and the return of her ex Liam, Jack's father, reminding her of feelings she'd thought she'd buried long ago, Grace refuses to give up hope just yet. With the help of her friends she bravely embarks on a journey of discovery. This search will bring her from her home in vibrant Dublin to the unspoiled beauty of Wexford where she must unravel a web of lies and deceit that has spanned over thirty years.
With a wonderful cast of supporting characters and plenty of charm, this will have you laughing and crying at the turn of a page.
---
Watch the Book Trailer
What Carmel Says
Beyond Grace's Rainbow is a contemporary drama set in Ireland. It has highly charged emotional moments, with strong themes that are extremely topical right now – adoption, donor transplantation, alcoholism and cancer. All heavy topics right? But within these emotive issues, is a beautiful love story between Grace and Liam. And a group of friends that have become each others family of choice. I loved writing the scenes where the friends are all together, laughing, teasing, loving, supporting each other.
I wrote Beyond Grace's Rainbow with the naivety that often comes with first books. I had no idea if anyone would ever read it, I had no idea if it would ever get picked up by a publisher. But it was simply a story that I felt I had to tell. Grace had been buzzing around my head for years, following a conversation with my best friend, my person – Ann, who is also adopted. Their stories are very different, but they do share the same burning need to uncover the truth about where they came from, a right that all adoptees should have realised. Grace's story just needed to be told, so I wrote it without even thinking about where it might end up. When I finished it and read it through I did feel that there was something special about the story. I cried for days when I finished it and it will always hold a special place in my heart. I'll be forever grateful that the readers seem to agree.