Hi everyone
Last week I shared some pics of my launch in Dubrays in Grafton Street, Dublin. Today it's time for all the goss on my Wexford Launch!
Wexford Book Centre gave me a window display that I'll never forget.
But nothing prepared me for the beautiful wall display when I went inside!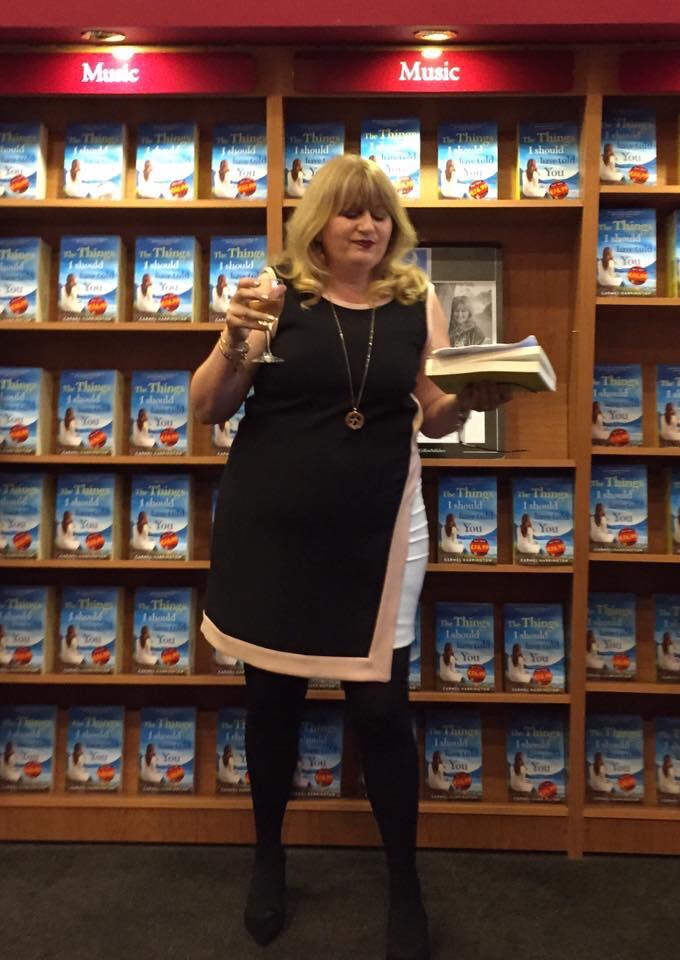 Our MC and my lovely friend, George Lawlor launched the book for me, eloquently and with great charm. Then following a short reading by me from The Things I Should Have Told You he sang a song that features in the story, The Green Fields Of France. It was a wonderful moment and the packed room all joined in and sang the chorus with him.
I shall never forget that.
Here is a clip of George singing, made by friend Cathy Keane of Heritage Bus Tours.
George Lawlor, singing The Green Fields of France
Speeches were made by Tracy Brennan, my literary agent and Maria Nolan, secretary of Wexford Literary Festival. Jarlath Glynn presented me with flowers on their behalf. And speaking of flowers, I was also surprised with a bouquet from Blackwater's Wayside Players. Extremely grateful.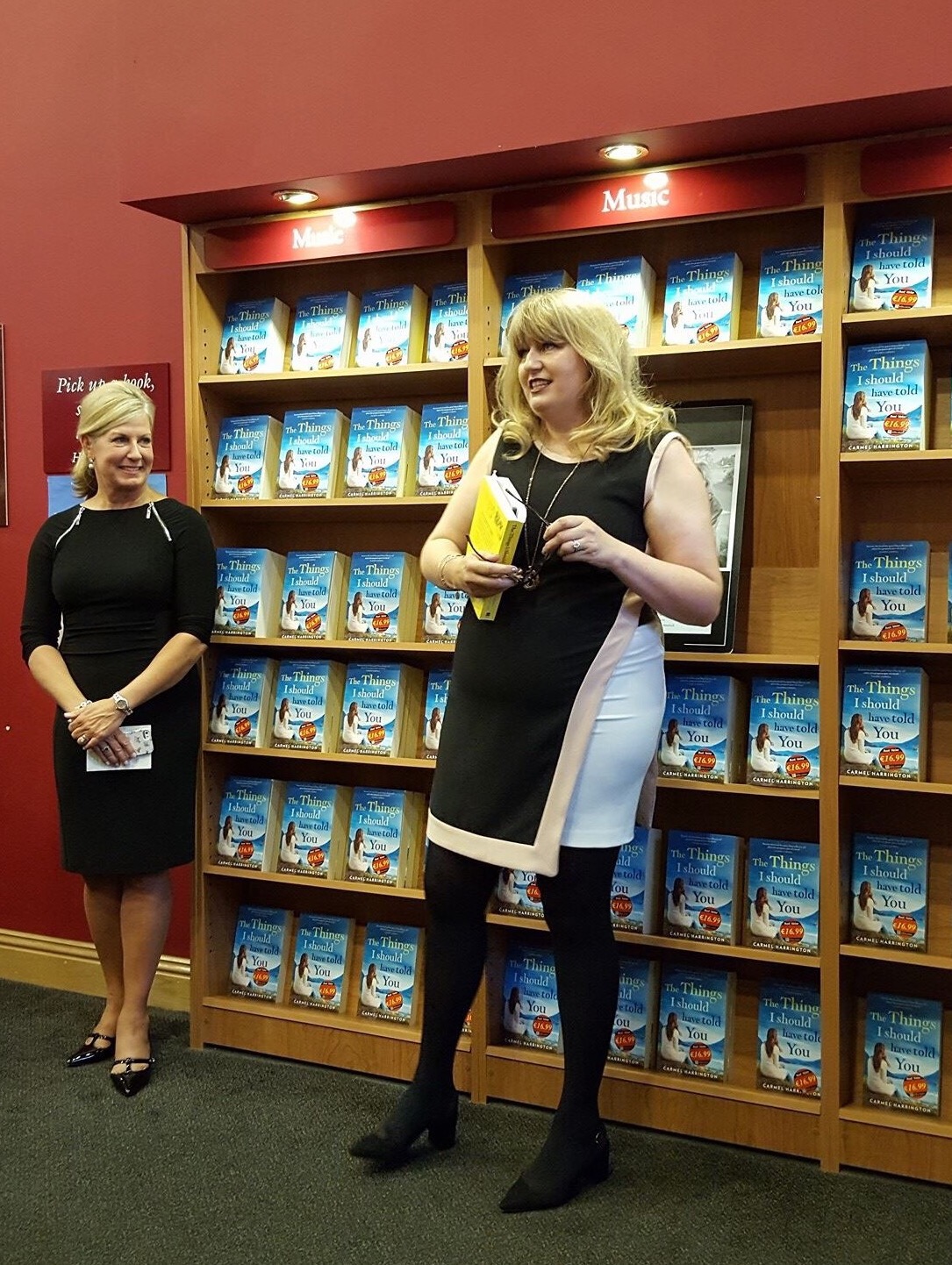 I made a speech and managed to hold back tears – just! Helped by a never ending supply of wine from Tony Purdue of Harper Collins! He's a good man.
It was a truly special night and one I'll never forget.
Cathy Keane has made a small video of the night and here is a link so that you can see some of the highlights.
The Things I Should Have Told You Wexford Launch
Thankyou all again for all the support I've received – I am truly grateful. We even made the papers!
Back soon with more news – hugs to all, Carmel X